What Happens if You Cancel Your Auto Insurance?
Consequences for canceling your car insurance – and not renewing.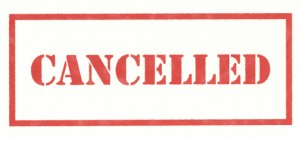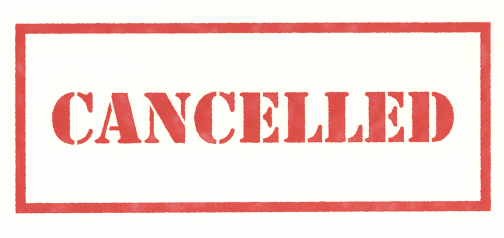 If you're still driving, canceling your car insurance can be a serious matter. Should you decide to drop coverage and NOT find a new policy, there are consequences to consider.
Not only do you have to worry about state laws and cancellation fees with your insurance company, but you should also think about how it will affect your next auto policy.
Canceling Car Insurance Against The Law?
Technically, the act of canceling your auto insurance is not against the law. However, most states require you to be listed as a driver on a policy if you are licensed and driving a car. At this time (Sept 2009), only Wisconsin and New Hampshire do not require drivers to carry liability insurance. Every other state does.
Let's say you cancel your policy and decide not to get a new policy. You're not listed on anyone's policy so you're driving uninsured. If you're caught, penalties vary from state-to-state. Fines range from $100-1000+. In some cases, your driver's license can be suspended and your car could be impounded. In other words, you risk legal fees, fines, penalties, and a potential suspended license for not carrying auto insurance.
In addition, if you have an accident without insurance things can get ugly. Depending on the severity of the incident and who's at fault, you could be sued for damages. Potential losses could be in the hundreds of thousands of dollars or more. Bottom line, it's not worth it – you should always maintain coverage if you drive.
Getting Insurance After Not Being Covered
So let's say you've been driving uninsured and you decide to get another policy. At that point, you've been driving for over 30 days without insurance. Each insurance company decides what to do. Most likely, you would not qualify for preferred rates. Insurance companies will often give you non-standard or high-risk rates. Some companies won't even write a policy without continuous coverage.
If you can get coverage after being uninsured, you're likely to pay twice as much (or more) to get a non-standard policy. That's yet another reason to keep your auto insurance if you're driving a car.
One more thing: even if you don't own a car, you should be listed as a driver on a policy in your household. If you have accident in the insured vehicle, the company could deny the claim if you live in the household. However, if you don't own a car but are still driving, you can get a "named non-owner" liability policy. Non-owner policies are more affordable than regular liability policies. Getting a non-owner policy is an affordable way to maintain continuous coverage.
Trackback from your site.