How Much Car Insurance Do You Need?
State required car insurance limits are hardly ever enough.
When purchasing car insurance there are usually two groups of people. The first group just wants the bare minimum that they can get away with to be able to legally drive in their state. The second group wants to know how much car insurance coverage they really need to be protected financially if they ever are in a car accident.
For those that are in the second group, here is a great infographic from Bankrate.com to give you an idea where to start. Before you choose your own car insurance cover limits though, always consult your car insurance agent first.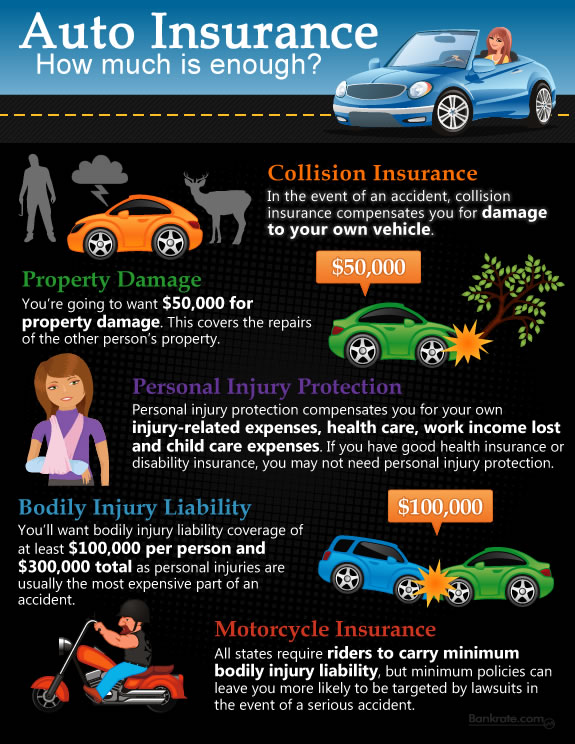 Trackback from your site.