How Auto Insurance Compares
You may be surprised to learn that auto insurance doesn't account for as much of your expenses as you think.
It is no secret that people don't like paying for car insurance.  They are forced to purchase it, and unless they get into an accident it's something that is paid for but is never used.
In the past we have talked extensively about how important it is to have car insurance, so we won't cover that again today. Instead, we found this interesting graphic from Answer Financial that shows just how much of your income that auto insurance really uses, compared to other expenses in your life.
Yes, the numbers are from 2010, but the comparison still holds true today.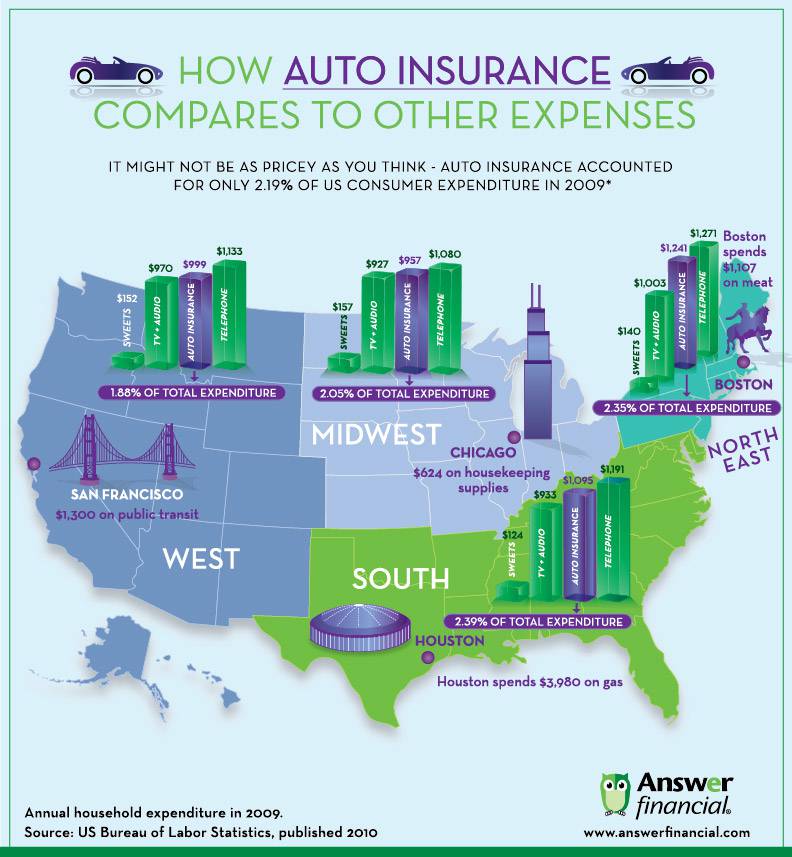 Trackback from your site.