A SAFECO Review – After 88 years SAFECO insurance is still top of its class in Customer Service, but is it enough to get new insurance customers?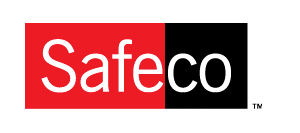 SAFECO insurance is one of those insurance companies that is large, but very few people have heard of them. This makes our SAFECO review all the more important.
Their decision to purchase the name for the Seattle Mariners ballpark was a brilliant decision on the part of management as it took a virtually unknown company and made them known by their company's name being repeated over and over across the nation during the baseball season.
But, even with a great marketing move like that, you still have to be able to attract and keep you insurance customers so how is SAFECO doing in that part?
About the Company
Seattle based SAFECO Insurance was founded in 1923 by Hawthorne K. Dent originally under the name The General Insurance Company of America Corporation. It wasn't until 1953 that the name SAFECO (Selective Auto and Fire Insurance Company of America) came about as a new line of business for the company. Eventually the company as a whole was renamed SAFECO.
Over the years SAFECO grew and eventually acquired American States Financial Corporation to increase its book of business and insurance lines that it wrote. In 1998, the name SAFECO became known around the nation when it purchased the naming rights to the Seattle Mariners new ballpark, now known as SAFECO Field.
After a number of up and down years fiscally, SAFECO was purchased by another company in 2008 and is now part of the Liberty Mutual Group.
Quote Process
Getting a quote from SAFECO was an interesting process. The preferred method by SAFECO to obtain a quote is to go through an independent insurance agent that writes SAFECO insurance. I decided to bypass this as getting a quote from an agency would be more of me reviewing the agency and how they handle the quote process and not how SAFECO handles it.
Being of the internet generation I went straight to www.safeco.com to get a quote online. The system walked me through step by step and got my information and then came up with a figure at the end. The amount was higher than what I pay for insurance with my current company even after I manually figured in a homeowners discount and the longevity discount we get. I was also concerned about how far off this quote was because I never put in my Social Security Number, the VIN number to my vehicles or my driver's license number.
Two days later I called SAFECO at their call center (1-800-4SAFECO) to get a new quote, curious if this one would be the exact same. The person I talked to pulled up the quote that I got online just by using my name. Not only did he give me a better rate, he also gave me quotes with and without the homeowner's discount, with and without an advanced quote discount and talked to me about a number of different discounts. He was very thorough with the rates and the discounts, but not with the coverages.
SAFECO Positives: Customer Service
Customer service in an insurance company encompasses all departments and not just the department that I ended up in to get my insurance quote. But, as far as the customer service that I had contact with during my quote process, I was very pleased. The Customer Service Agent that I spoke with was friendly and engaged in small talk while working on my quote. He explained to me what he was doing and explained how he was able to get driving and claim records by my name and address when he did not ask for Social Security Numbers, VIN numbers or my husband's driver's license. He also answered my many questions without making me feel like I was being a bother to him.
SAFECO Negatives: Online Pre-quotes
The premium that I was quoted online ended up being about 150.00 higher than the options that the Customer Service Agent offered me when I called in for a quote. This is not a good thing for SAFECO or the person seeking the quote. After I received the online quote I logged off the online quoting system and would never have given SAFECO a second thought.
This means that I would have missed out on an insurance policy that was actually cheaper than what I am paying now with my current carrier and SAFECO could have lost a potential client.
Claims
Other than working in the claims department for SAFECO prior to it being acquired by Liberty Mutual, I have had no claims experience with this company. J.D. Power and Associates has SAFECO ranked as only "about average" when compared to other insurance companies.
Verdict
When I got my online quote switching to SAFECO was the last thing on my mind. The rates I was quoted online were higher than what I am paying now for my auto insurance with my current carrier and from my previous working experience with SAFECO this sounded right from what I remembered about their rates. I never would have called the contact center for an additional quote if I was not creating a review for SAFECO.
At this time, I am still up in the air about SAFECO and if we will make the switch or not.
Quote Process: 5
(Scale 1-10: 10=the best)
Price: 8
(Scale 1-10: 10=the cheapest)
Customer Service: 10
(Scale 1-10: 10=the best)
Claims: *no rating
Overall Rating: 7
(Scale 1-10: 10=the best)