Grange Insurance Customer Reviews
| | |
| --- | --- |
| Overall Rating | |
| Price | |
| Service | |
| Claims | |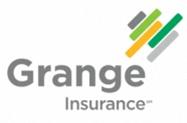 Grange Insurance is a collection of insurance companies offering auto, home, business, and life insurance. Grange Insurance was started in 1935. As of 2009, they had $1.3 billion in annual revenues and $2 billion in assets. They're located in Columbus, Ohio and do business in both Southern and Mid-Western states like Georgia, Illinois, Indiana, Iowa, Kentucky, Michigan, Minnesota, Ohio, Pennsylvania, South Carolina, Tennessee, Virginia and Wisconsin.
Grange Insurance sells their policies through a network of independent agents. They also tout their community involvement both in and around the Columbus area. If you have any experience with Grange Insurance, please leave a review – good, bad, or ho-hum. To see reviews for a different company, checkout these auto insurance reviews.
For GEICO reviews, click here.
For First Acceptance reviews, click here.